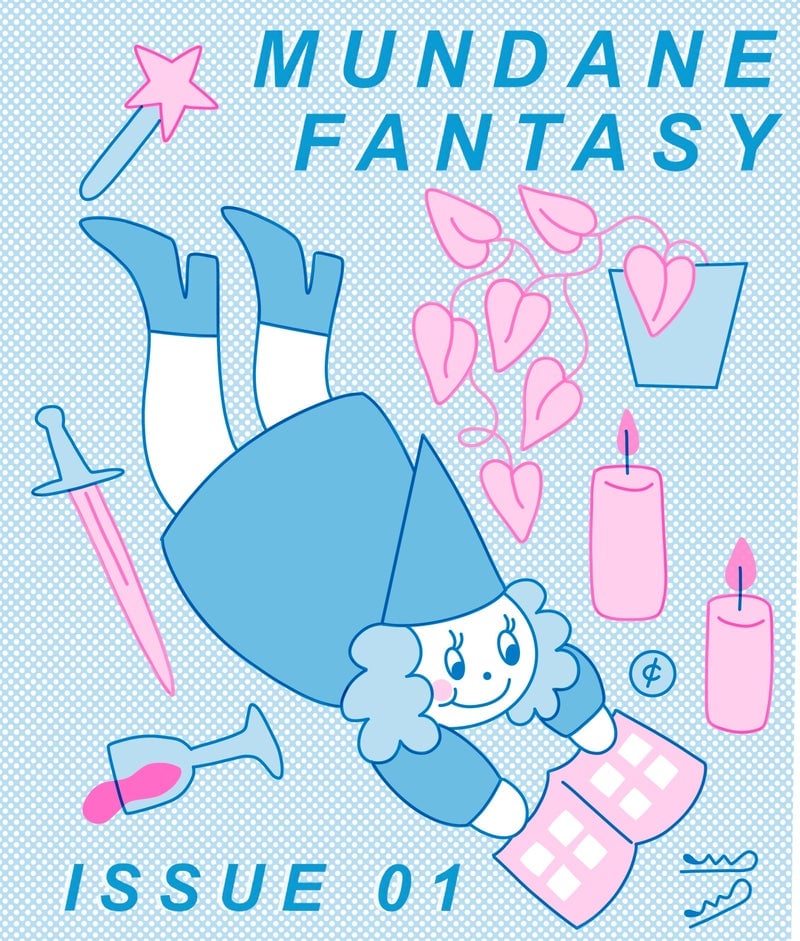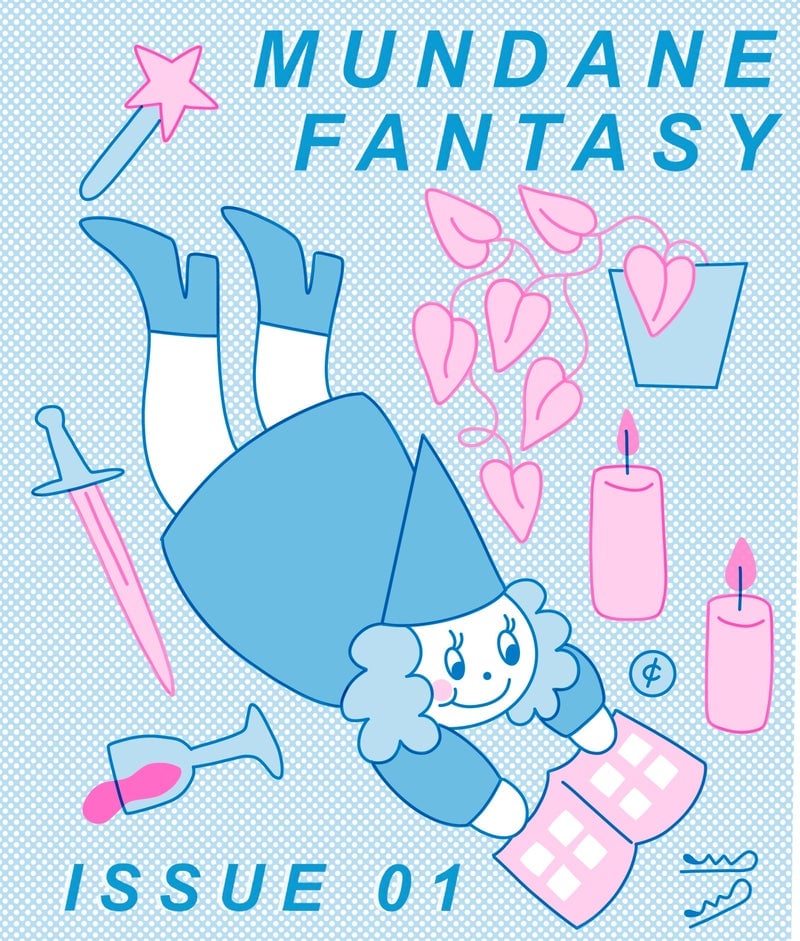 Mundane Fantasy Issue 01
$15.00 / Sold Out
Zine Details: Mundane Fantasy Issue 01 is a 32-page, staple-bound 5.5'' x 8.5'' risograph zine printed in blue and fluorescent pink ink printed by ANEMONE. Color separations and imposition via Spectrolite by ANEMONE .Studio + Spectrolite.app. Issue 01 was folded, stapled, and trimmed by Mimi Jaffe, Rain Sissel, and Amelia Greenhall in Seattle.
Limited edition of 100 copies. Published June of 2021.
-SOLD OUT-
Cover Artist: Amanda Bell
Featured Artists: Alex Haynes, Ashley Topacio, Brian Judge, Carl F. Nelson, Clea Eppelin, EJ Landsman, Erika Mazza Smith, Handa, Jenica Cruz, Kassandra Davis, Miguel Ramos, Rachel Quast, Sarah Maloney, Sarah Romano Diehl & Warren Pope.