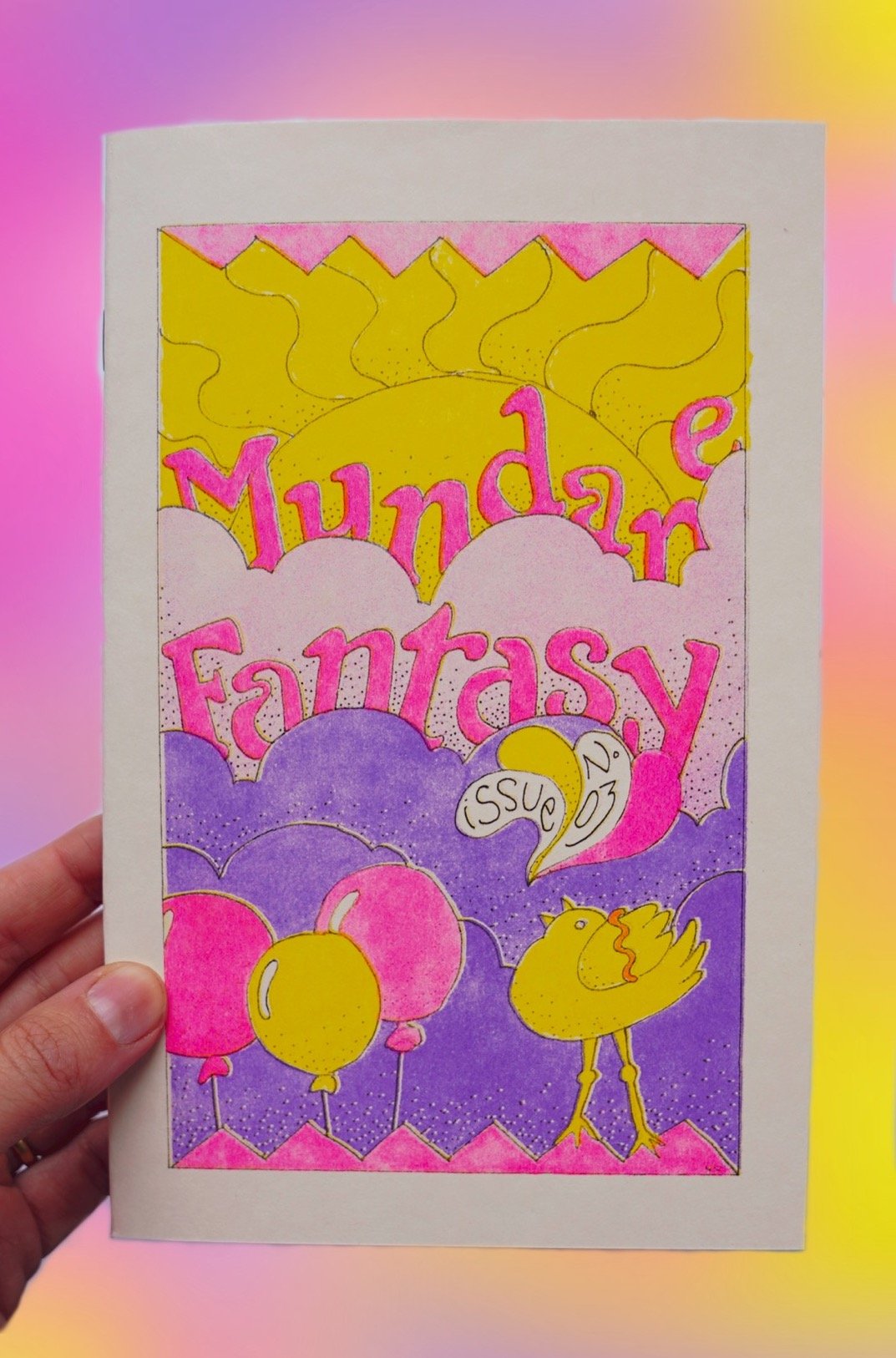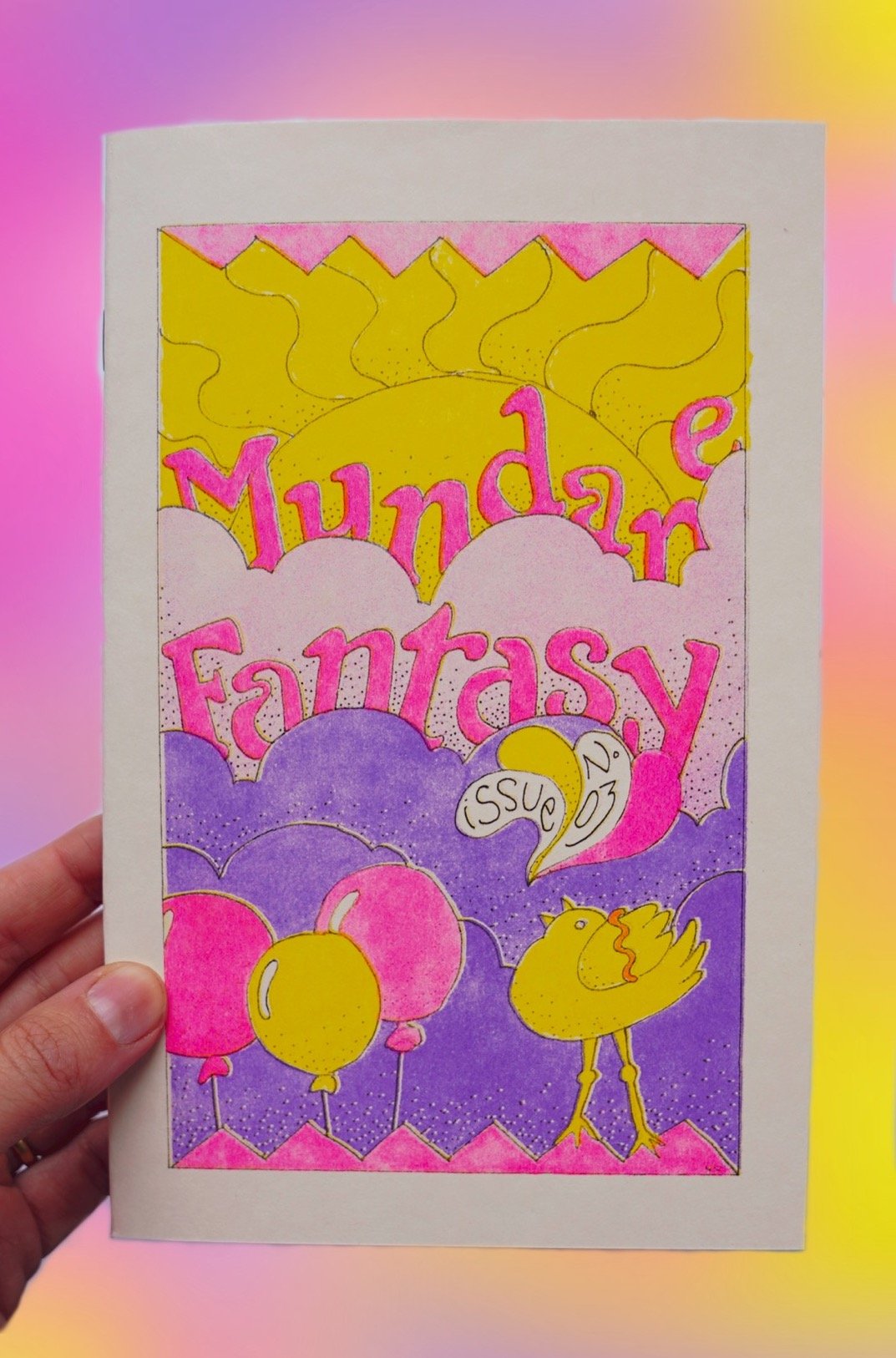 Mundane Fantasy Issue 03
$12.00
Mundane Fantasy is a seattle-based comix publication featuring emerging and established artists from the pnw and bay area. Issue 03 explores feelings of summer and sunshine.
Featuring art by:
Cover - Vanessa Vanya
Jillian Barthold
Chris Hulsizer
Rachelle Abellar
Ashton Trujillo
Dena Zilber
Vanessa Jacob
Mackenzie Lew
Shin Yu Pai & Justin Rueff
Elaine Lin
Maryann Cole
Emmet Bush
Media mail shipping within the US is $4. (Same price even if you order multiple copies!) Zines ship shortly after the launch party on July 17th, and you'll get an email with the tracking number when they ship.
Or enter PICNIC for free shipping if you want to pick up your zine at the launch party Sunday, July 17th // 2-5 pm in Volunteer park (amphitheater side) in Seattle.
Pick up a copy of issue 03 and enjoy some melon, pickles and seltzer!
Email us if you need international shipping and we'll figure something out.
Stay tuned on instagram @mundanefantasy_comix for more!
Mundane Fantasy Issue 03 was Risograph printed in Fluorescent PInk, Yellow, Violet and Black inks on Cougar Natural and French Insulation Pink paper at ANEMONE. Color separations & BOOKLET imposition via Spectrolite
Collated, folded, stapled and trimmed by Rain Sissel (Publisher) and Amelia Greenhall (Printer) in Seattle, WA.