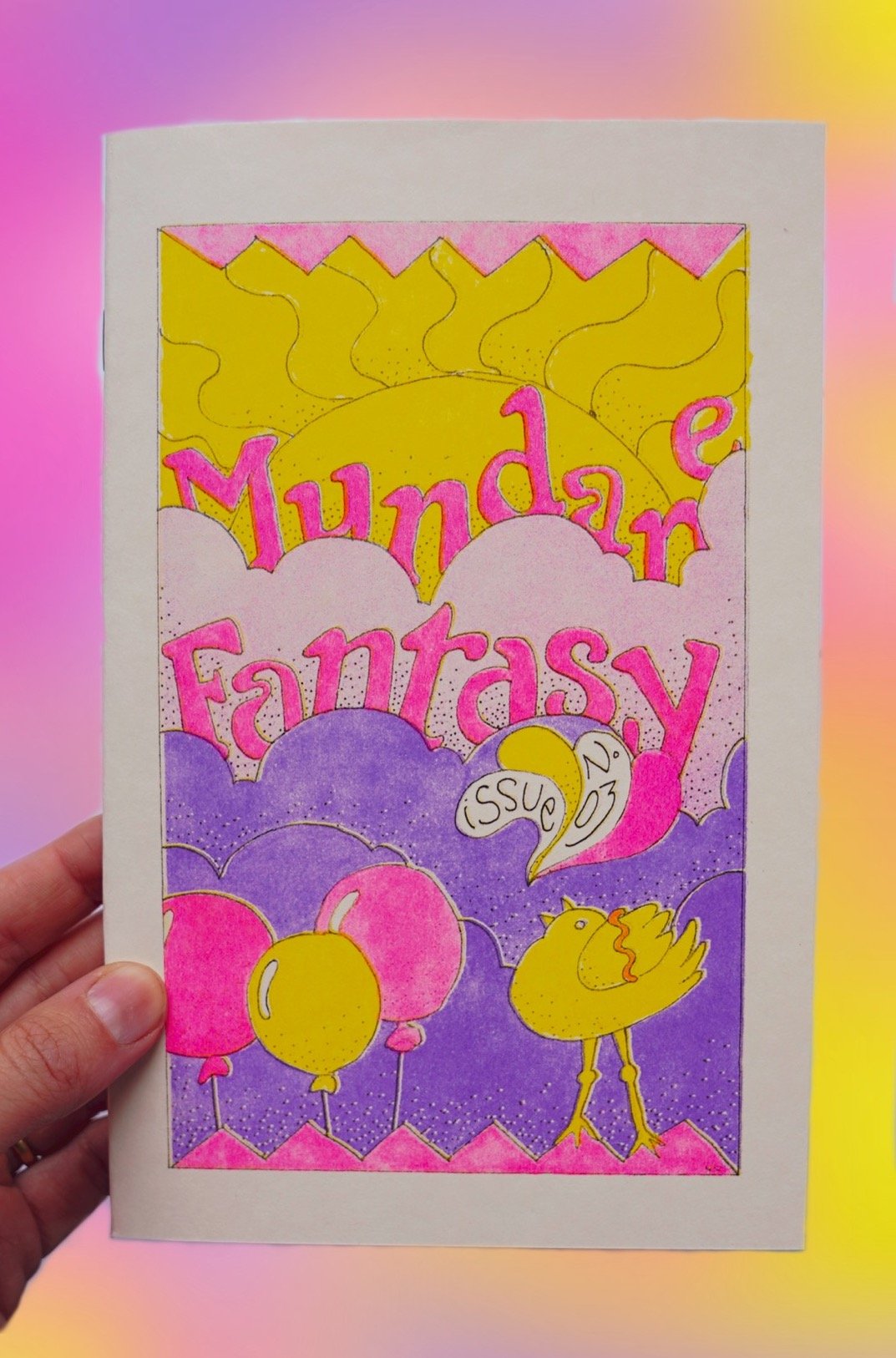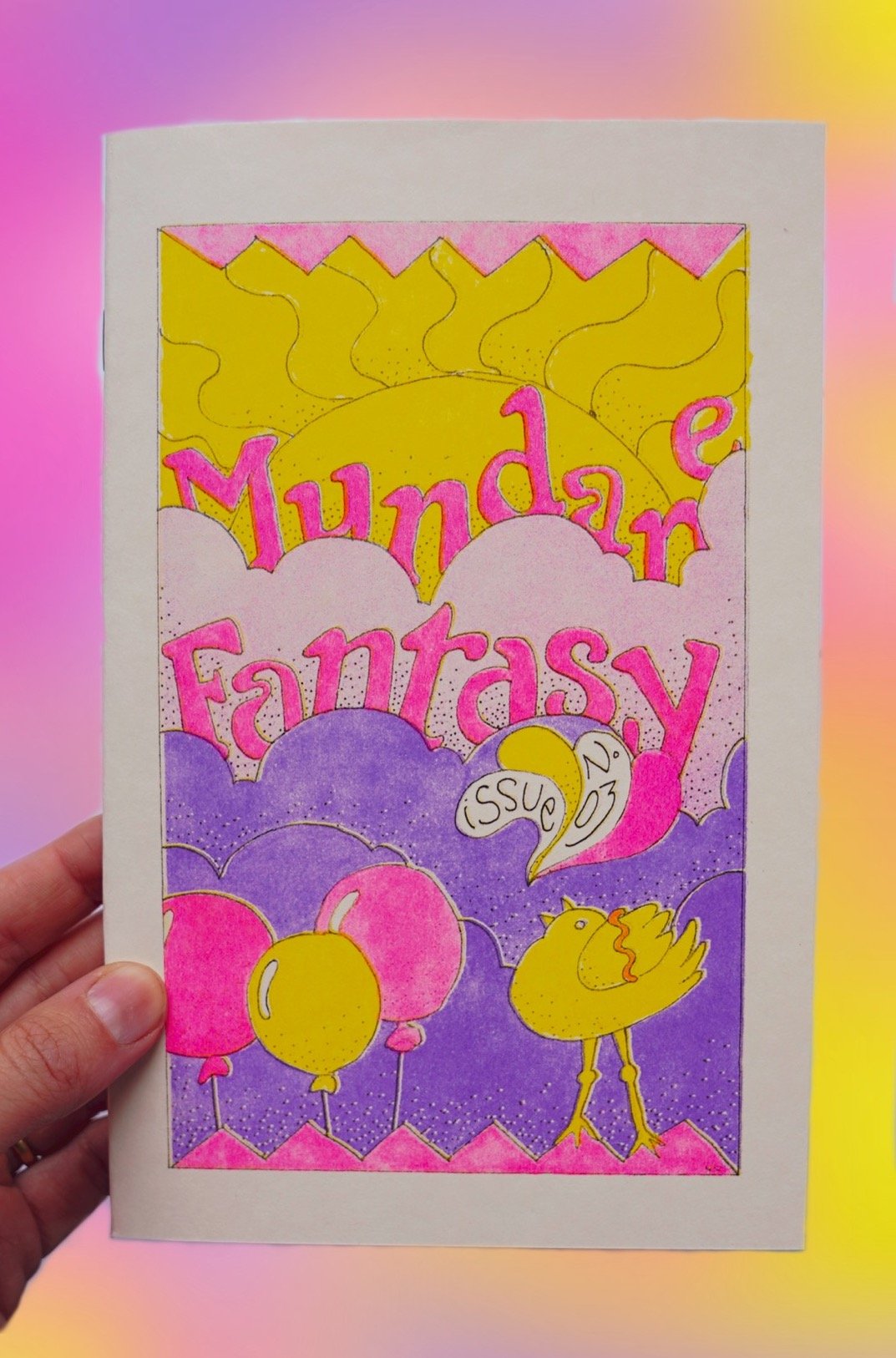 Mundane Fantasy Issue 03
$12.00
Zine Details: Mundane Fantasy Issue 03 was Risograph printed in Fluorescent PInk, Yellow, Violet and Black inks on Cougar Natural and French Insulation Pink paper at ANEMONE. Color separations & BOOKLET imposition via Spectrolite. Issue 03 was folded, stapled, and trimmed by Rain Sissel and Amelia Greenhall in Seattle. Issue 03 explores feelings of summer and sunshine.
Limited edition of 200 copies. Published July of 2022.
Cover Artist: Vanessa Vanya
Featured Artists: Jillian Barthold, Chris Hulsizer, Rachelle Abellar, Ashton Trujillo, Dena Zilber, Vanessa Jacob, Mackenzie Lew, Shin Yu Pai & Justin Rueff, Elaine Lin, Maryann Cole, & Emmet Bush.