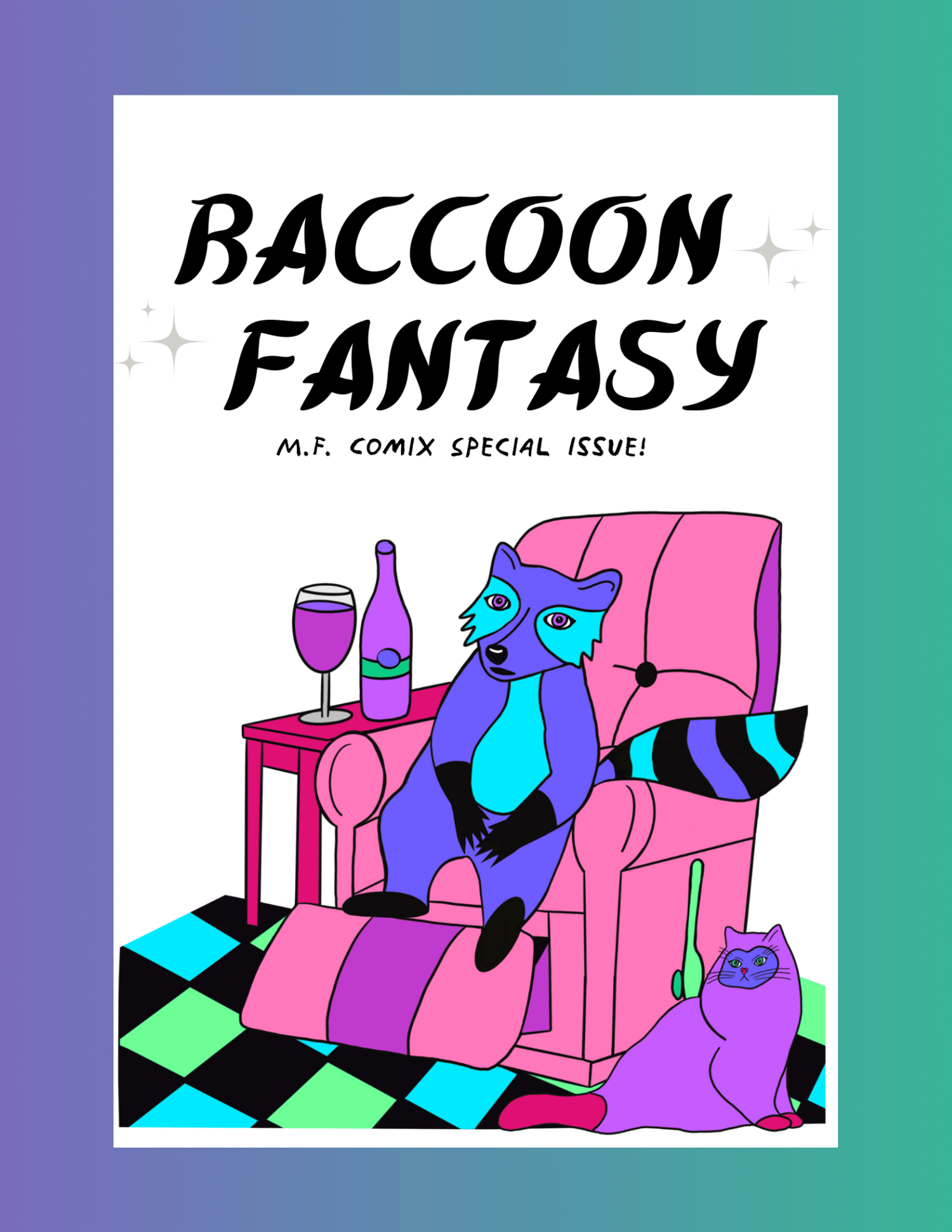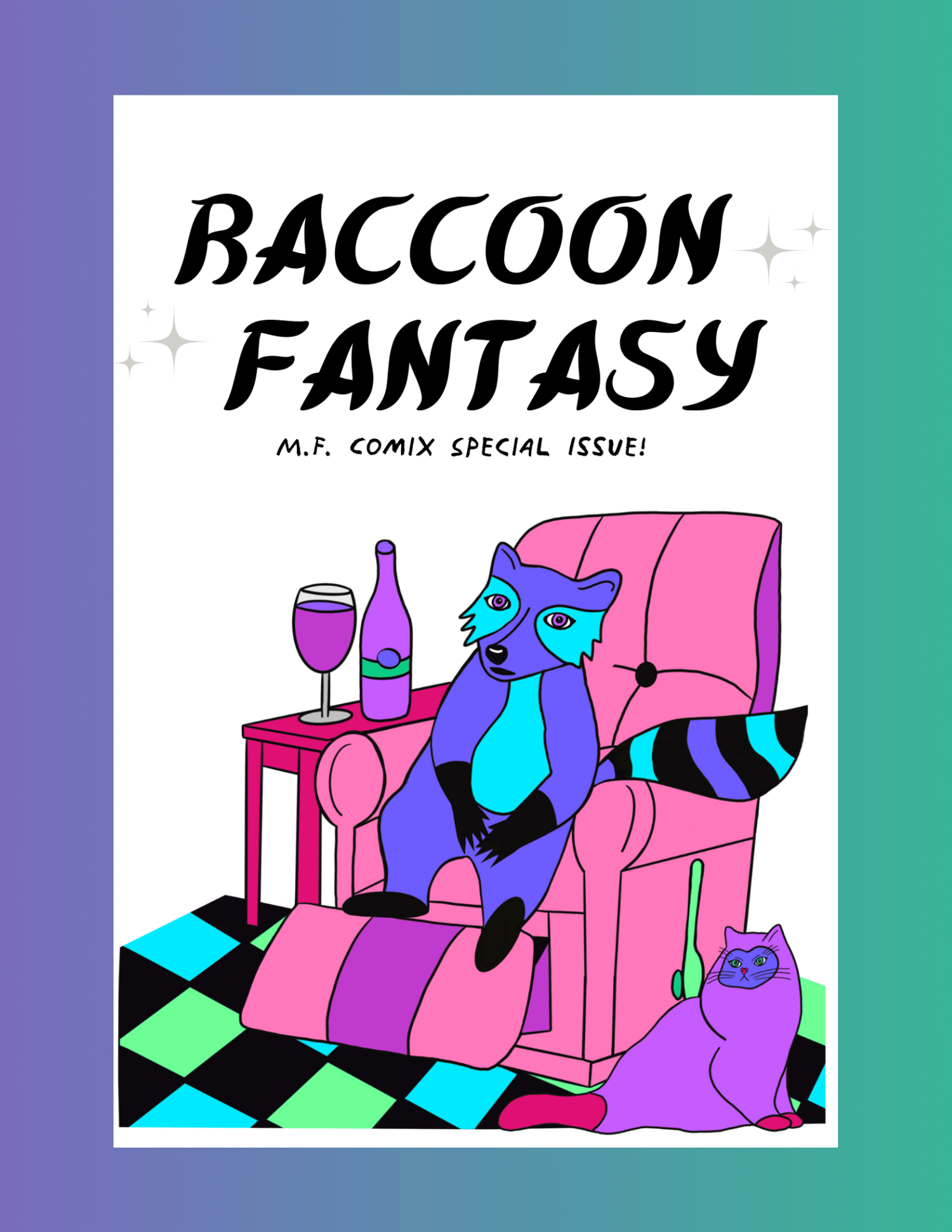 Raccoon Fantasy - Special Edition!
$8.00
Raccoon Fantasy features stories of strange encounters, unlikely friendship(?), and tutorials for co-dominance from local raccoon experts - made special for Short Run's glorious return in 2022!
Zine Details: Raccoon Fantasy was Risograph printed in Fluorescent pink, Violet and Black inks at ANEMONE. Color separations & BOOKLET imposition via Spectrolite. Raccoon Fantasy was folded, stapled, and trimmed by Rain Sissel and Amelia Greenhall in Seattle.
Special Shout-out to Short Run, Zine Hug, & Living Room Press for encouraging us to share our raccoon fantasies!
Limited edition of 150 copies. Published October of 2022.
Cover Artist: Rain Sissel
Featured Artists: Dena Zilber, Ezra Jane, Elizabeth Case, Jackson Barnes, Jane Johnson, Erica McIntyre, Winifred Harrison, Zack Lydon, Maryann Cole, Sarah Maloney, Sarah Romano Diehl, Alex Barsky, & Amelia Greenhall.